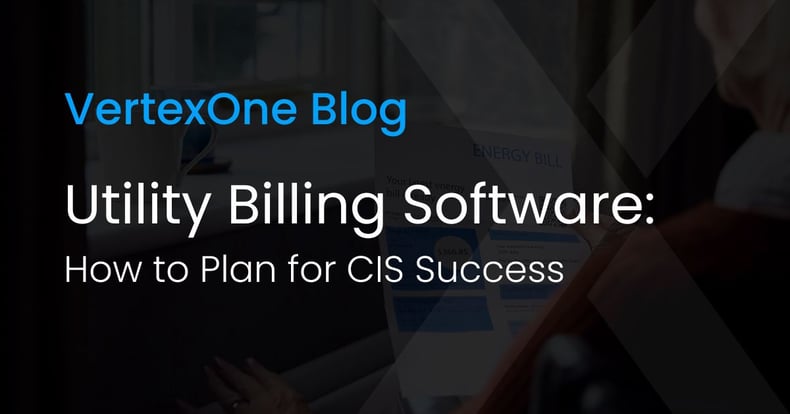 One major misconception about utility billing software is that it functions as a mere payment processor for your company. In truth, utility billing software can be an essential part of your utility's success and bottom line. The ultimate utility billing software not only offers a way to collect payments but is also an integral part of your customer experience and satisfaction.
There are three significant features of utility billing software that benefit both your utility staff and your customers: billing and payment solutions, customer self-service, and field management.
The keys to success for utility billing software:
These key components of utility billing software help your company provide excellent customer service and improve efficiencies in your business.
1. Billing and Payment Solutions
Typically, utilities use different vendors to handle bill production, payment processing, and print and mail services. This practice requires integrating several data systems and results in a fragmented, inefficient experience for both the utility and its customers. Having a single vendor partner with the ability to seamlessly integrate billing and payment solutions is the best option for modern utilities.
Being able to combine multiple billing functions into one platform leads to improved operational efficiency, reduced opportunity for errors, and increased revenue. Customer service representatives have access to current information about accounts, and users can find real-time account updates that are accurate and detailed. Further, customers have the peace of mind and security that comes with Payment Card Industry (PCI) compliant payment options, such as text to pay, automatic payments, and retail kiosks.
2. Customer Web and Mobile Self-Service
Flexible customer self-service options that integrate modern technology and convenience are crucial for an enhanced customer experience and greater customer satisfaction.
Today, 85 percent of Americans own a smartphone, so customers simply expect to be able to manage their service accounts from a computer, laptop, or mobile phone. Utilities must be able to accommodate this assumption, or they risk losing customers. Easily accessible usage insights and 24/7 account access are important elements of the customer experience. Customers want the ability to pay their bills, look at their consumption history, and receive important information—all in one place.
Automated customer service options benefit utilities in two important ways. First, they lower costs to serve and labor costs by transitioning to electronic communications and self-service options. Utility customer service representatives (CSRs) can then devote more time to building customer trust and resolving more complex account issues. And second, utility billing software reduces bad debt and improves the collections process by making self-payment easier, increasing revenue and organizational cash flow.
3. Supporting Metering System Investments
Advanced metering infrastructure (AMI) is an asset to both your customers and your company when integrated with your utility building software. According to the U.S. Department of Energy, AMI "provides a number of important functions that were not previously possible or had to be performed manually, such as the ability to automatically and remotely measure electricity use, connect and disconnect service, detect tampering, identify and isolate outages, and monitor voltage."
Remote meter reading and service order management offer several advantages, including:
Greater accuracy in measuring usage, resulting in more accurate billing.
Reduced labor costs from manual truck rolls.
Prompt and efficient dispatch of repair crews for service requests.
Faster service restoration after outages.
Automated alerts and status updates for the utility, field technicians, and customers.
Given these clear benefits of upgrading to AMI, it is no surprise that the number of utilities making the investment continues to grow. However, not every billing system is capable of handling the large increase in data being captured by the metering system. Utilities must be sure to have a billing system that can process this volume of information and seamlessly translate it into customer bills without slowing down any other business processes.
Build a Custom Roadmap for Your Utility Billing Software
For more information about how utility billing software supports a more efficient company and happier computers, download our Guide to the Ultimate Utility Customer Information System. In this guide, you will learn more about how the right utility billing software can increase your business's efficiency and improve your customer experience and engagement.