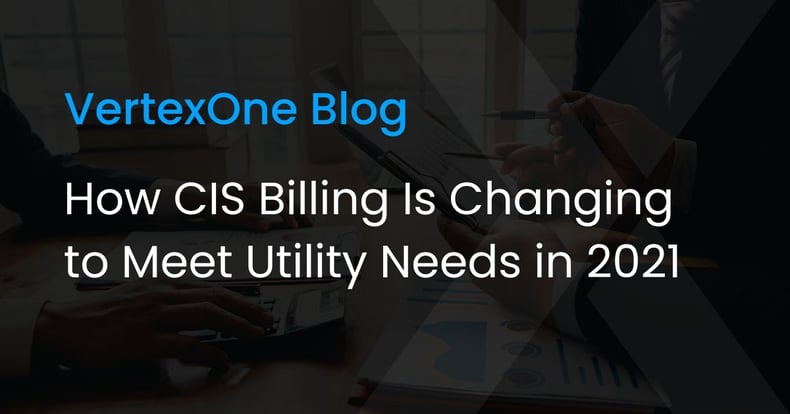 Customer Information Systems (CIS) are the central nervous system for the customer management business within a utility. They are deeply integrated and highly complex systems that ultimately serve as the cash register. As such, they are often left untouched for many years and used far past their prime in an effort to avoid the risk, time, and effort associated with implementing a new CIS. As customer expectations continue to rise and the needs of staff evolve, utilities must take a step back and evaluate whether their current CIS is suited to accompany them into the future. Is your CIS capable of meeting your needs?
Legacy CISs serve as the backbone for the meter-to-cash process, historically seen as just the back-office collection and billing powerhouse of the utility. Today, CISs are being challenged to do much more. They must serve as part of the larger, evolving picture of customer relationship management and a mechanism for improving operational efficiency and increasing customer satisfaction.


What has led to this change in expectation for the CIS? It's simple. The complexity of running a utility is changing right before our eyes.
What is changing around the CIS?
Utilities across the country, of all sizes, are undergoing multiple transformative initiatives:
Modernizing operations and consumption tracking with advanced metering infrastructure (AMI). Will the CIS be able to manage the large volume of data generated by AMI? And further, is there capacity to intelligently derive insights from this data and take full advantage of the investment?

Responding to ever-changing regulatory mandates and compliance challenges. Energy utilities are faced with requirements to improve energy efficiency and address increasingly complex electric market structures and billing requirements. Complex billing, innovative rate structures, and retail markets are coming quickly, and utilities must have systems in place that can adequately handle them.

Creating new business models focused on additional revenue security and supporting the complexity of the grid. (load management, distributed energy resources, etc.) Further integration of the CIS with innovative platforms built around distributed energy resources and customer self-service is no longer a nice-to-have. It is a need-to-have.
All of the above must be accomplished while simultaneously improving the overall customer experience and leveling up to the expectations set by service providers in other industries.
A match for the future
It is no longer acceptable for utility staff to be faced with cumbersome system navigation or system limitations for querying and reporting on customer data. A modern, intuitive CIS is key to future utility success. Utilities must accelerate their adoption of flexible platforms as they will open the door to achieve improved customer experience and enable internal staff to operate far more effectively.
Utilities deserve better
Big cities and enterprises tend to garner the most attention from solution providers for these high-performing software solutions. But the reality is, North America is comprised of small towns. In fact, in the United States the census bureau shows that the median American lives in a city with a population around 17,500. Growing challenges and increased needs for the CIS are not unique to any size of utility. These mid-sized communities deserve the same level of software without the major price tag or a huge workforce to support the system.
VertexOne CIS EssentialsTM is specifically crafted to serve the needs of mid-market utilities and provide them with enhanced customer experience, improved business agility, and proven cost savings. Delivered via VertexOne CompleteTM, the enhanced SaaS solution offers seamless integration to a utility's tech stack. No need to continue to worry whether your CIS is positioned for continued success. Instead, step into the future with the gold standard CIS for the mid-sized utility.
Contact us today, to learn how your utility can leverage VertexOne CIS EssentialsTM long into the future.