VertexOne has been named to the GovTech 100 list for 2021. The GovTech 100 is an annual list compiled and published by Government Technology as a compendium of 100 companies focused on, making a difference in, and selling to state and local government agencies across the United States.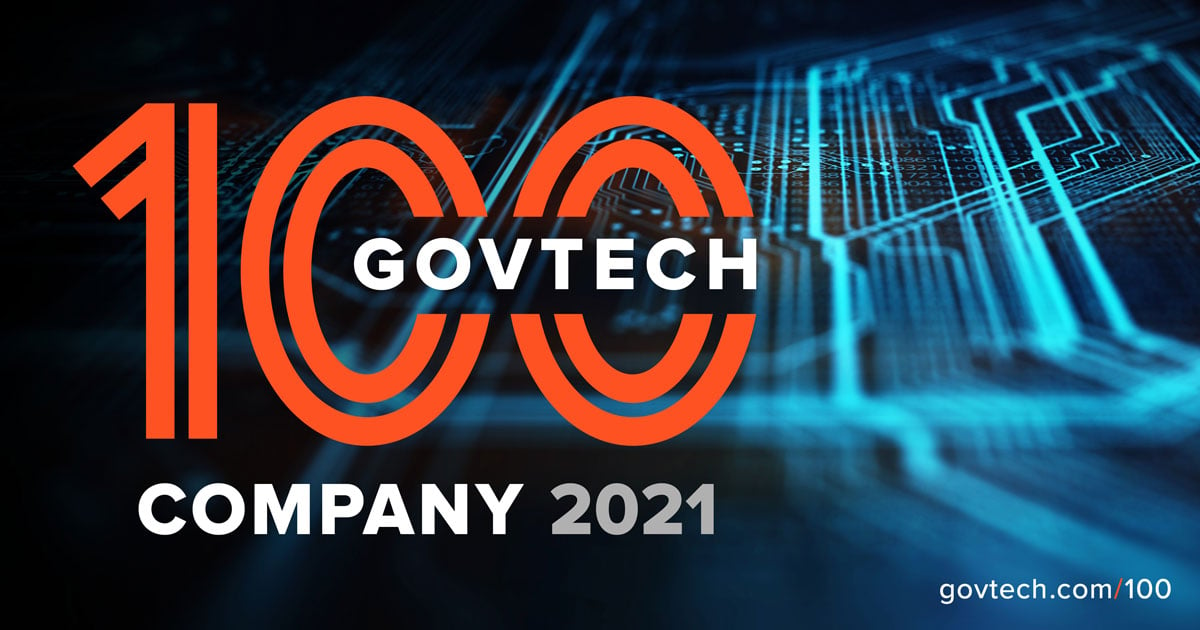 Richardson, TX – January 6, 2021 – VertexOne, the leading provider of enhanced SaaS solutions to the utility industry, has been selected as a GovTech 100 company for 2021.
This annual list is published by Government Technology magazine, a division of e.Republic Inc., and recognizes 100 companies focused on making a difference in state and local government agencies across the United States.
"For six years now, the GovTech 100 list has presented companies that were helping government to pull itself forward. They've introduced new ideas, they've found better ways to handle business, and they've set the stage for government to prove people wrong when they snicker about inefficiency and ineptitude.

Government offices at every level found ways to quickly change the way they did business — often leaning heavily on technology they either weren't using before or were using very little. So many government agencies have stories of setting up remote work capabilities for thousands of workers at once, or adopting digital signatures over a weekend, or deploying an entirely new service far faster than they used to.

Before the pandemic, it was hard to see just how well the stage had been set. But many, many government agencies have found themselves doing things they didn't expect to do for years, if ever."
"We are thankful for the opportunity to work with utilities across North America, supporting them through digital transformation and improving customer technology as they navigate the unique challenges the Covid-19 Pandemic has brought," says VertexOne CEO, Andrew Jornod. "The VertexOne mission is to partner with utilities and energy service providers to deliver world class customer experience by reducing risk and maximizing value through improved customer operations."
VertexOne has demonstrated resilience and leadership in stride with a series of strategic initiatives that have resulted in the makings for a landmark year for the company, its employees and 200+ utility clients.
About VertexOne
VertexOne is the recognized leader in SaaS platforms for critical business processes of utilities across North America. Through a wide range of innovative services and solutions—including the VertexOne Complete™️ SaaS Solution for Utilities comprised of the Customer Information System (CIS), Mobile Workforce Management (MWM), Meter Data Management (MDM), Digital Customer Engagement and Customer Self Service, and now the addition of WaterSmart solutions and services—VertexOne helps utilities more efficiently deliver a compelling customer experience; reducing the cost to serve customers, increasing operational efficiency, improving customer satisfaction, and driving utility operations forward. VertexOne takes on the heavy lifting of keeping current with the rapid pace of technology changes through our VertexOne Complete™ SaaS offering, so utilities don't have to—leaving our customers more time to focus on core utility business while leaving the technology to us. For more information, visit https://www.vertexone.net.
Ali Barsamian, VertexOne – (415-366-8622 x 819): abarsamian@vertexone.net