The Opportunity
"Doing more with less" has become the theme song of the modern utility. As demand for energy continues to increase around the world, energy efficiency--as a means to address this growing demand--has become a critical component of the energy equation.
One of the main challenges in running a successful energy efficiency portfolio is matching the right programs to the right customers in a cost effective way. Like many utilities, Puget Sound Energy was looking for a better way to drive uptake of their programs.
In 2013 Puget Sound Energy (PSE) partnered with members of VertexOne's advanced analytics team to tackle this challenge through the application of predictive analytics. Identifying the right customers out of 1,200,000 to target for a refrigerator recycling program is no small task. However, understanding the ranked likelihood of every single one of those customers to participate in each energy efficiency program you offer makes this much more manageable.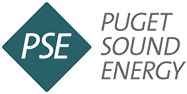 The VertexOne Approach
Applying a variety of statistical data modeling techniques, VertexOne's advanced analytics team produced scores for each of PSE's residential customers indicating their likelihood to participate in each one of the utility's energy efficiency programs.
Partnering closely with PSE's marketing group, VertexOne delivered four pilot campaigns in a champion/challenger experiment, testing the uplift in enrollment that could be achieved when selecting customers likely to enroll (as opposed to randomly selecting customers –the traditional approach). A variety of marketing media and messages were tested as well, including direct mail, email, and outbound phone calls.